Despite the portentous title, this is a round up of things I was sent by nice PR people that sounded interesting, since I said at some point a while ago that I'd do this regularly (and why not?) so here they are, in alphabetical order, because that's simplest.
Artist: Collectress
Title: Different Geographies
Label: Peeler Records
Release Date: 6 March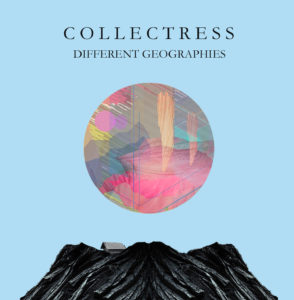 I mentioned it here, but have to say more about it now that I know it a little better. If their previous album Mondegreen sounded like music from a benignly haunted doll's house, Different Geographies has the same gently spooky charm, but takes (even by their standards) strange departures,  like on Mauswork, where their oddly Victorian string arrangements blend with electronic elements, or the beautifully wistful single In The Streets, In The Fields, a truly timeless melange of strings and modern sounding percussive elements and howling noises; which sounds much prettier than that description would suggest. Even within the album – and its individual pieces – it's unpredictable and hard to define, with songs like the busy Landscape taking unexpected twists and turns during its five and a half minutes.
As with all of Collectress's work, the music on Different Geographies is strongly visual and does strange things to time; a magical, otherworldly record full of delicate moods and strange musical non-sequiturs.
Artist: Little Albert
Title: Swamp King
Label: Aural Music
Release Date: 27 March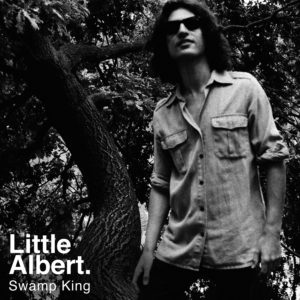 I'm always a bit dubious of the blues as a style, rather than as the product of a specific, African-American culture from a specific time period, but since it definitely is one (and really, if one can accept Eric Clapton as a blues musician then anything goes), I can say that this is a very cool sounding record, notwithstanding that it was made by a young white Italian guy (Alberto Piccolo) best known for his work in doom metal band Messa. Doom is of course the closest metal comes to the blues, and there's a monolithic, Black Sabbath quality to some of the songs here, notably the cover of Robin Trower's Bridge of Sighs. In fact, it's a pretty good album if you like gritty, bass heavy blues of the late-60s type; it sounds great, and the most worrisome factor, Alberto's vocals, are actually really good; his voice isn't as powerful as his guitar playing, but emerging from the darkness with a hint of reverb it's more than acceptable. With all the caveats that come with a heavy blues album from 2020, Swamp King is kind of awesome.
Artist: Nuclear Winter
Title: Night Shift
Label: self-release
Release Date: 7th February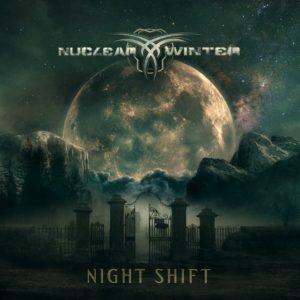 Very polished, melodic death metal (at times almost like death-power metal) from Zimbabwe, this is essentially not my cup of tea at all. I'm always curious to hear music from places not normally associated with that kind of music and sometimes (there's a great Saigon Rock and Soul album that I think I've mentioned before, also that Mongol Metal split from 2015 and last year's compilation Brutal Africa of death metal from Botswana) it really shows artists approaching familiar musical ideas from a really different perspective. Here it doesn't; with no disrespect to Gary Stautmeister – who wrote, played and sang everything here aside from some guest vocals – this is an album of classy modern death metal which could have just as easily come from Sweden, France or wherever. The plus points are that he writes cool riffs (Blueshift) and solos, can do both raw and melodic vocals well, as well as writing proper songs. The minuses – well, none if you love this kind of music. I can absolutely imagine Nuclear Winter signed to a label like Relapse or Nuclear Blast; he's very good at what he does and if you like those Scarve/Sybreed type of bands, give it a go.
Artist: Pia Fraus
Title: Empty Parks
Label: Seksound/Vinyl Junkie
Release Date: 20 January
Something like an Estonian Slowdive-meets-Drop Nineteens, Pia Fraus have been around for ages (22 years!) and this is their millionth (I think sixth) album. It has a great title and is incredibly nice. As shoegazey/dreampop type albums go it's pretty upbeat, wistfully happy, rather than wistfully sad and mostly relatively up-tempo with at times (like Love Sports) a Stereolab kind of texture.
The female (Eve) and male (Rein) vocals go very nicely together (hence the Slowdive/Drop Nineteens comparisons, they are rarely – exception; Slow Boat Fades Out – quite as ethereal as My Bloody Valentine) and although it's hard to choose highlights from an album where all eleven songs are quite similar, it stayed nice all the way through without getting boring* and never became twee, so that's an achievement in itself. I don't know enough of the band's other work to say how good the album is by their standards, but if you like the atmosphere of those Sarah Records, Field Mice kind of bands, but not their ramshackle amateurishness, this is highly recommended.
*if you're in the mood for pop-shoegaze. If you're not I imagine it would be extraordinarily dull
Artist: Revenant Marquis
Title: Youth In Ribbons
Label: Inferna Profundus
Release Date: 20 January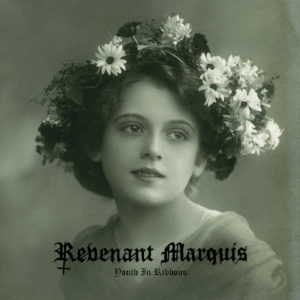 British black metal of the ultra-mysterious one-nameless-entity type, I really liked the imagery and atmosphere surrounding the album before I even heard it and the music didn't disappoint. It's the (I think) fourth RM album, but I've only heard bits and pieces before so I guess I'll have to get the others now. Murky, very rough (it sounds loud even when played quietly), atmospheric and extremely black, it reminds me of early Xasthur and the chaotic obscure nastiness of Manierisme, though it's never quite that eccentric. The key to its non-crapiness is that, just about gleaming through the surface noise and thunderous rumbling are strange queasy melodies, often simple but very effective and, crucially for this kind of music, every aspect (music/lyrics – insofar as one can make them out/themes/imagery) works together to make something bigger than the sum of those parts. And though the album rarely really gets better than the superb opening duo of Menstruation (a kind of ceremonial intro) and Ephebiphobia (actual black metal), it maintains that quality throughout. Hating teenagers and school (specifically Tasker Milward School; a moody highlight is The Blood Of Lady Tasker) is, oddly, a theme that runs through the album, though I guess that's no less than the title promises. Loved it.
Artist: Sunny Jain
Title: Wild Wild East
Label: Smithsonian Folkways
Release Date: 21 February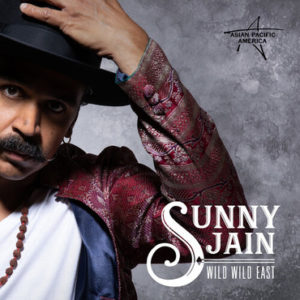 After a Zappa-ish opening fanfare, Indian-American percussionist Sunny Jain and his excellent band bring together a vibrant and sometimes slightly indigestible mix of Morricone-esque rock and jazz with south Asian elements. It's very good; at times it reminded me a bit of one of the all-time great soundtracks, Rahul Dev Burman's Yaadon Ki Baaraat, but also the superb Kaada/Patton album Bacteria Cult. At times the album takes on a droning quality which gives it a very positive, summery feel, but at times, most noticeably on Osian, that becomes a loud, busy, blaring quality and a few more of the beautiful, quiet moments would have made it an easier record to love. That said, I haven't heard anything else quite like it and it'll definitely be on my playlist for a while.