Firstly, let's acknowledge that there are a few reasons that bands who have long since split up should reform, but they are mostly reasons relevant to the band itself and not their fans;
unfinished business (various kinds)

reaping the rewards (personal, financial) that they didn't get the first time around

because they (think they) are better songwriters/musicians than they were before – that kind of thing. 

It's fun being a band again
BUT – much as I loved Lush, Ride, Slowdive, The Stone Roses, Pixies and definitely wish them all well, do I want new albums by them?  Even if (as seems unlikely – and in the case of The Pixies definitely wasn't the case) the new albums are "better" (whatever that means) than their old ones, part of the appeal of those bands (leaving aside nostalgia and the age I was when I first liked them) is the completeness of their discographies; a whole story, from start to finish.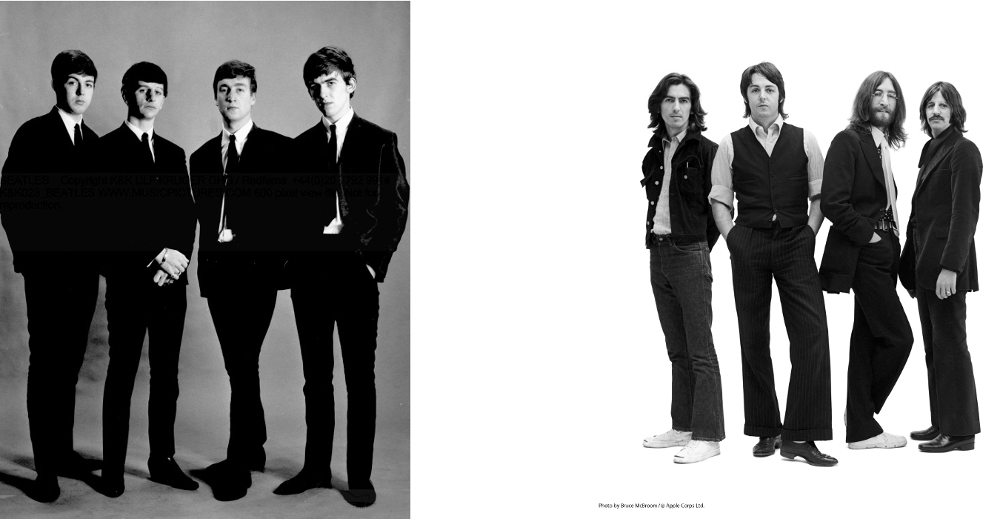 As with most pop/rock music,The Beatles are archetypical. If their discography had stretched from 1962 to 1970, but with one strange album from 1979 where they sounded a bit like The Beatles, only in 1979, with maybe 'Just Like Starting Over', 'Getting Closer', 'Blow Away' and 'Wrack My Brain' on it, would Beatles fans be any better off? If nothing else, it would spoil the strangely mythical story arc as recorded in the Anthology documentaries etc, not to mention their embodiment of the cultural phenomenon that is remembered as 'the sixties'. 
Obviously there are many bands with long, good careers, bands who manage to produce something surprisingly great, even in their 'twilight years', but nevertheless the classic band (or just human?) trajectory is:
early promise (or astounding precociousness)
maturity ('best' period)
post-maturity (weird/interesting period)
end (can be many kinds of end)
There are many permutations on this formula, but a relatively short, intense career (5-10 years?) can be the most satisfying one to look back on, especially from the point of view of the record collector who wants to own everything, in every format and version. Ideally (again, from the collecting point of view) a career should make a nice box set (or two; albums/singles, although it's inevitable that if a band is commercially successful, record labels will make much more than one or two nice box sets out of their work; "reissue, repackage, repackage" etc).
This article was prompted by the seemingly untimely demise of the brilliant avant-grind/death metal/peculiar UK underground band Oblivionized, followed by the realisation that a couple of demos, an EP, and a few split releases, culminating in a pretty much perfect album is in fact a model career. Their work began in a certain style, they perfected that, moved on, experimented, made something new, perfected that and then quit while they were ahead. And it's all out there, relatively easy to get hold of and there you have it; the complete Oblivionized collection. Might be a bit of a wait for the box set though.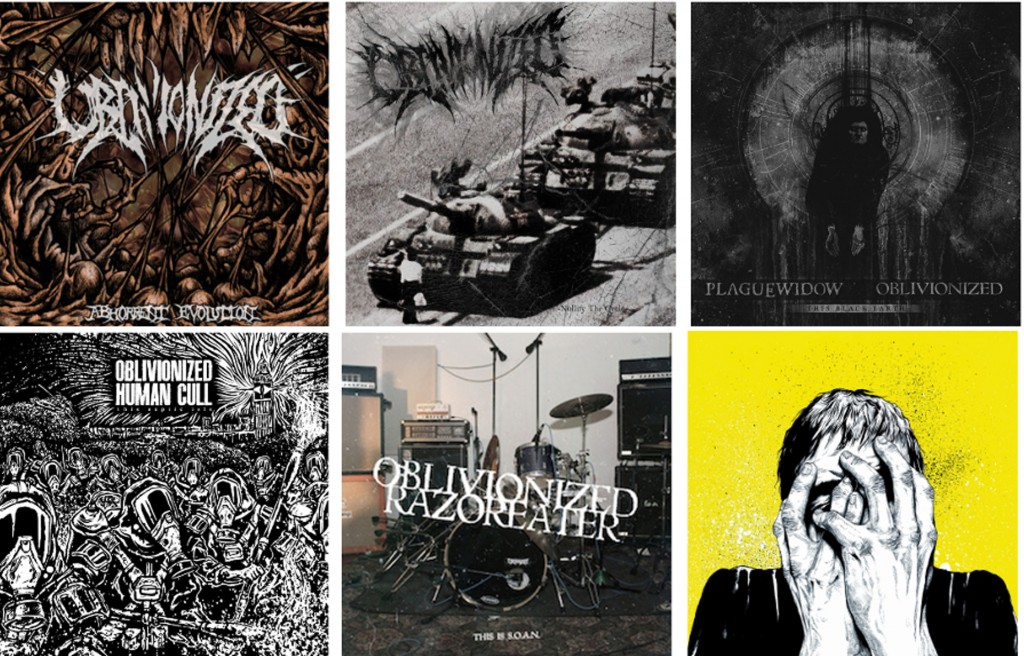 The Smiths are another favourite band with a model career; and at this point it seems like Morrissey has made it pretty certain that a reunion can never happen. Even though I would no doubt want to see them live if they did reform, I'm glad it seems unlikely. As it stands, The Smiths' career has that Beatles-y sense of symmetry; The Smiths, where they set out their style in its roughest form (actually my favourite album though); Meat Is Murder and The Queen Is Dead refining it and perfecting it; a sense of strain and everything going a bit odd with Strangeways, Here We Come (my second favourite). Plus a fantastic run of singles, some demos and Peel Sessions and a live album; and then end it before it gets to the first not-good album; perfect. For the individual Smiths, as for The Beatles, their post-band careers would be far more erratic, but successful enough (in Morrissey's case more than successful enough) that they have no pressing reasons to relive their youth as grown-ups, with all of the high-school-reunion awkwardness one assumes comes from that situation.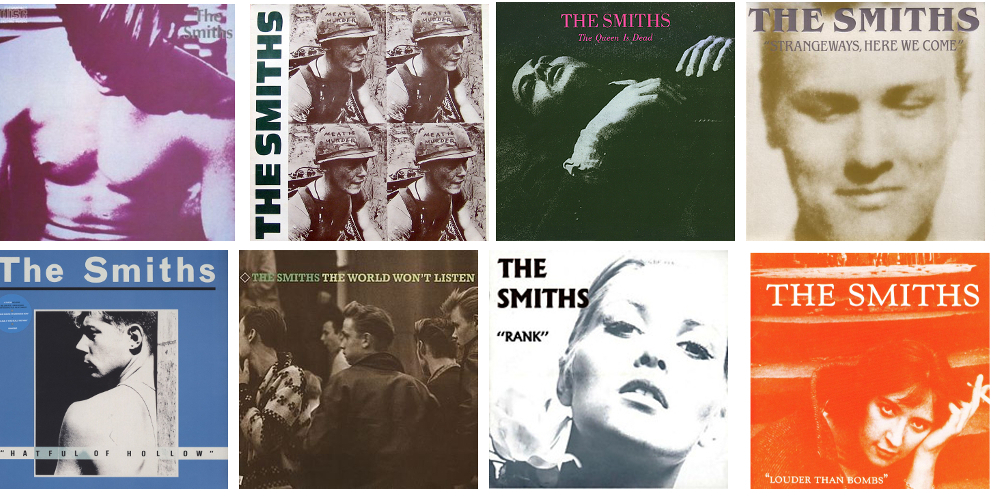 It's nice that The Smiths are, thus far, holding firm; one imagines that the financial rewards would be almost irresistable; and normally I think it's fair to say that financial factors play a part in the majority of reunions of 'heritage' bands (classic cases; The Sex Pistols, Velvet Underground). Normally it is circumstance rather than integrity that prevents bands from working together again; too much water under the bridge in the case of Abba, or more tragically The Doors, Joy Division, Nirvana among many others; these bands have untarnishable careers for the saddest of reasons.

It's entirely reasonable and understandable that artists want to relive their glory years; but they are called glory years for a reason – they can't come again. Most bands with any kind of longevity are built around the vision of one or two members anyway (except The Ramones I guess) and how many bands that are any good have had more than a decade of productivity without any lineup changes or inferior albums? And how many reunions have resulted in the best album of a band's career?
Best not to do it people, once the thrill of seeing you in concert has passed you will have taken the shine off your greatest musical achievements; and no-one except your bank manager will thank you for it.