For a variety of reasons, it's been far longer than intended since I last posted anything here. So this is now the first of my weekly updates, which will mostly, I hope, be posted every Friday.
It's been a funny summer; a house move, a lot of nice weather interspersed with a lot of rain, and (ongoing) the most unsettling national/international situation I can remember living through, which has involved are-evaluation of what I believe in politically and so forth – but I have a bigger summer review type thing in the pipeline at some point, so this is just a quick note until I have something more substantial to post. Onwards!
Current listening
I've heard a lot of good music recently, both old & new; in regular rotation have been: Egor G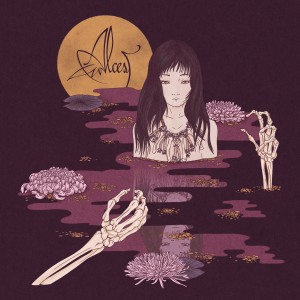 rushin's beautiful Once and Domenicano, Frank Zappa & the Mothers of Invention's Burnt Weenie Sandwich  and Uncle Meat, The Beau Brummels (who are never quite as good as I want them to be – ie not as good as The Lovin' Spoonful) but have some really good songs, Kenny Drew & Niels-Henning Ørsted Pedersen's Duo, Bessie Smith, a really interesting album called Stations by i am rhino and ruin  which I'll write about in more detail at some point, the wonderful Annette Hanshaw, John Baizley, Nate Hall & Mike Scheidt's Songs of Townes Van Zandt, Louis Prima & Keely Smith, Maki Asakawa, Myriam Gendron's Not So Deep As A Well, Japanese Breakfast, Alcest's Kodama, Nick Jonah Davis' House of Dragons, The Pastels, everything I could find by the brilliant Stupid Daikini, the new Wardruna album, Yurei's Night Vision, Nick Cave & The Bad Seeds' Skeleton Tree, Madder Mortem's Red In Tooth And Claw (which reminds me in some ways of the amazing Jingo de Lunch album Perpetuum Mobile) and Rachel Mason's forthcoming and very addictive Das Ram, among other things, which brings me to…
Albums of the Year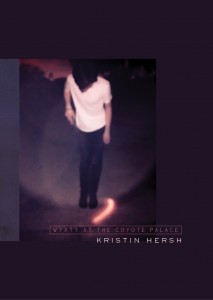 I haven't started making an actual list yet, but it's that time of year when some albums have firmly earned their place in the AOTY list and others are looking likely. It would be nice if Prophets of Rage released an album, but oh well. I've no idea how long the list will be, but I can say at this point that it will certainly include Bowie's Blackstar, Iggy Pop/Tarwater/Alva Noto's Leaves of Grass (not really an album but I'll make an exception), Darkher's Realms, Emma Ruth Rundle's Marked For Death and Kristin Hersh's amazing new book/double album Wyatt at the Coyote Palace.
*coincidence of the week!*
there are currently two lovely & sad (though otherwise not alike) songs called 'Guadalupe' regularly visiting my ears; one by the aforementioned Kristin Hersh and the other by Esmé Patterson.
Current Reading
I read Gail Carriger's The Custard Protocol books way too fast and then spent the summer reading other things, notably Truman Capote's In Cold Blood which was just as gripping and vivid and horrible as I remembered and Michael Moorcock's two Corum trilogies (now on the last volume) which have been surprisingly comforting, not just because they are old favourites, but because of the rational but not backwards-looking philosophy that underlies Moorcock's writing, even when the books are at their most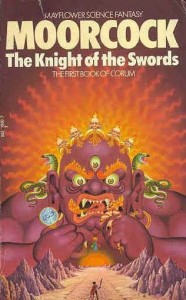 typically 'heroic fantasy'/swords and sorcery in their stories and action:
"Do you know that you dream of these gods – that you are stronger than they – that when you are fearful, why then you bring fearsome gods upon yourselves? Is this not evident to you?"

"Everything may exist for a short while – even justice.  But the true state of the universe is anarchy. It is the mortal's tragedy that he can never accept this."
Other forms of entertainment
Grim times call for light entertainment (sometimes anyway); and I have watched and enjoyed an inordinate amount of Columbo and M*A*S*H in recent weeks/months; which suggests that war and murder are more soothing than one might expect. Less ephemerally, I have been looking at lots of art, mainly online inevitably, and am especially liking Awol Erizku at present for his re-framing & questioning of art history. So here's his lovely Girl With A Bamboo Earring: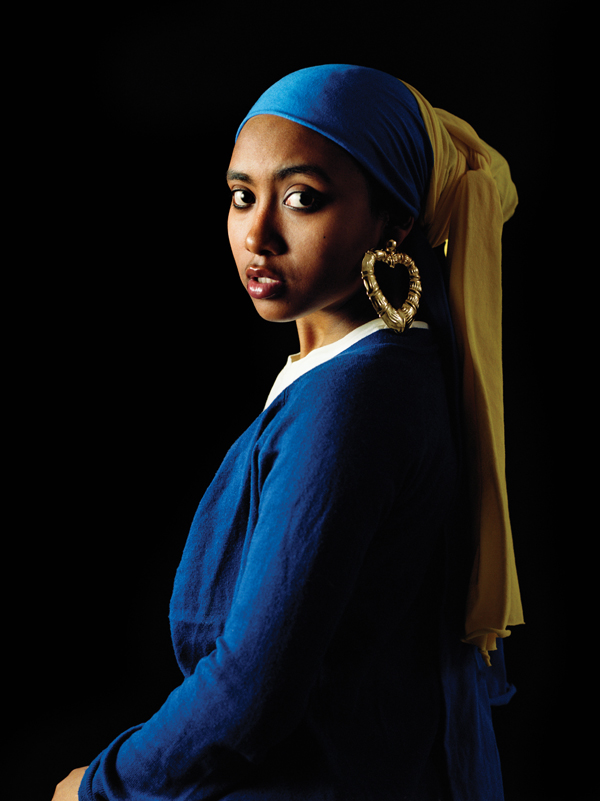 Until next week…