Some more highlights…
Lauren Redhead – Ijereja (Pan Y Rosas Discos)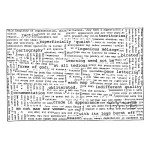 Probably the least conventional release of the year on my list, I wrote about Lauren Redhead's ambient/noise/found sound opera for Echoes and Dust, so will keep this short. An intriguing mix of music and non-music, it's a minimalist but strangely satisfying work that repays close listening.
Suzanne Vega – Lover, Beloved: Songs from an Evening with Carson McCullers (Amanuensis Productions)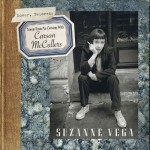 Taken from her stage show, this easily stands as an album; both soothing and thought-provoking, it's a collection of clever, affecting and slightly jazzy songs arguably as good as any she has released.
Emma Ruth Rundle – Marked For Death (Sargent House)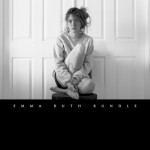 Quite rightly appearing in many album of the year lists, Emma Ruth Rundle's second album is a collection of dark and atmospheric ballads that is more affecting and more accessible than Some Heavy Ocean, but loses none of that record's deep emotional impact.
 Some metallic Releases of the Year
I've already mentioned some of the metal highlights of the year (Alcest, ThrOes, SubRosa) but it was a pretty good year for metal overall, so here are a few more great things:
Schammasch – Triangle (Prosthetic Records)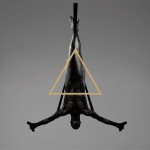 Unusual black metal, shrouded in mystery and atmosphere. A really good album that doesn't sound much like anything else; quite an accomplishment given the genre.
Ihsahn – Arktis. (Candlelight Records)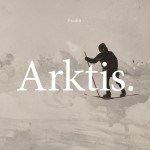 Far more conventional than Das Seelenbrechen (with the Hardingrock album Grimen, still my favourite Ihsahn release) but much more fun too – an inventive, exciting  album that is both modern and classic.
Hobbs' Angel of Death – Heaven Bled (Hell's Headbangers)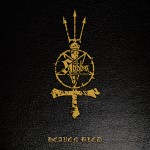 A classic thrash comeback from one of the great overlooked bands of the 80s. Only nostalgia makes their self-titled debut the better album.
Bethlehem – Bethlehem (Prophecy Productions)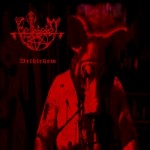 After years of experimental, conceptual work, Bethlehem returned with perhaps their best and certainly their most straightforward album to date, aided hugely by new vocalist Onielar. A dark metal masterpiece.
Mithras – On Strange Loops (Willowtip Records)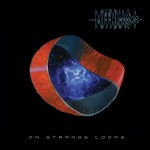 Mithras mark the end of an era with their strongest album to date; progressive, forward-looking death metal that is as powerful as it is inventive.
Madder Mortem – Red In Tooth And Claw (Dark Essence Records)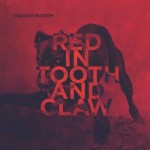 An excellent comeback from Norway's Madder Mortem; catchy, unorthodox songs and great performances, especially from singer Agnete M. Kirkvaage.
Also…
Drudkh/Hades Almighty – The One Who Talks With The Fog/Pyre Era, Black! (Season of Mist) – The best of Drudkh's recent split releases, not least because Hades Almighty are on equally formidable form.
Forteresse – Thèmes Pour la Rébellion (Sepulchral Productions) – I've written about my love of Métal Noir Québécois at length here qnd, even though I prefer Forteresse's earlier, more atmospheric work, this album is a vital, furious addition to their work
Opeth – Sorceress (Nuclear Blast) – Perhaps the best non-death metal album Opeth have released
Inquisition – Bloodshed Across the Empyrean Altar Beyond the Celestial Zenith (Season of Mist) – Inquisition are perhaps beginning to tread water with their seventh album, but they are working at such a high standard that this is still essential for black metal fans
Sad  Farewells of the Year
Celebrity deaths have been especially noticeable this year, but both David Bowie and Leonard Cohen managed to say goodbye with albums that are excellent even by their very high standards. These albums acknowledge their finality in a way that rarely happens in popular music (or any art, really). So moving (if you're a fan) that they are hard to evaluate.
David Bowie – Blackstar (ISO/RCA)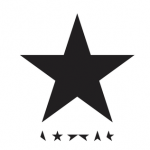 A difficult listen, it's a measure of Blackstar's quality that it is still revealing its secrets months after its release and it remains difficult to evaluate just where it belongs qualitatively in Bowie's vast and rich catalogue. Philosophical and in some ways opaque, it shows an artist at the end of his life looking inwards and outwards but rarely backwards; a brave, forbidding but ultimately enriching album that sounds like nothing else on earth (or anywhere else).
Leonard Cohen – You Want It Darker (Columbia)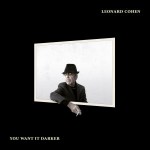 In many ways not that unusual for a Leonard Cohen album, You Want It Darker is witty, wise and deeply sad. Not as painful to listen to as Blackstar, but just as emotionally involving.
Final part to follow, including my release of the year!