It's that time of year again; I've had to make some end-of-year lists for various places, so this will be a short-ish version. 2018, like most years, has been a year full of terrible and excellent music and mostly there's no difference between the two except for the ears hearing it.
But anyway, because I've decided to limit my own list here to things I haven't seen represented on as many other peoples' lists as I feel I should have so far. Here are a few…
Ghost World – Spin (Svart Records)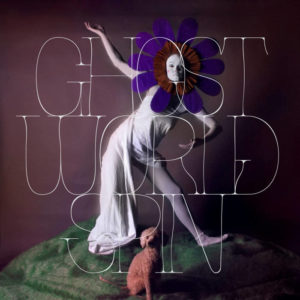 If you're a regular reader you may remember that Ghost World's self-titled album was one of my albums of the year last year. That album was a completely unexpected neo-grunge masterpiece – all the more unexpected as I don't look back especially fondly on grunge in general; but the combination of great tunes, punky energy and the heartbreaking teenage melancholy of singer/guitarist Liisa's performances make the comparison to 90s grunge kind of pointless; this wasn't nostalgic pastiche, it was a vital, new band playing their hearts out. Spin, is a great, but very different album. This time Liisa & co aren't playing grungy music at all, although the album still stylistically indebted to earlier eras. In their publicity, Svart Records claim – not wrongly – that Spin looks back to the guitar pop of The Byrds and Big Star, but to my ears, it has more of the feel of the 80s/90s UK indie bands who were themselves indebted to those bands; either way, it's an album full of the same kind of catchy, melancholy pop songs as the debut, only without the frazzled guitars. At its best – like the beautifully miserable earworm 'Nightgown' (which brings back my teenage years vividly, if that's a good thing) its every part the equal of its predecessor, even if it's less of a bolt from the blue.
Just Like This – Faceless (Rorex Records)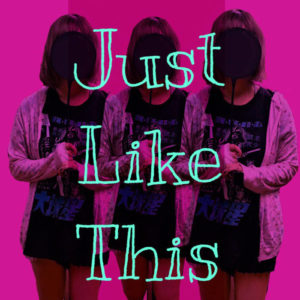 I don't remember how I first came across Rorex Records, a Japanese label run by Eifonen, an experimental musician who has a hand in many or most of the label's extremely eclectic releases. When going through the label's releases it feels like overall there's a focus on experimental electronica and drone, but then something completely random and different – bizarre lo-fi rap, noise rock or mutated jazz. Just Like This is different again; minimalist, clean piano and vocals exercises – sometimes beautifully melodic, sometimes awkward, but always clean, clear and beautiful, even at its most alien. Can't vouch for the lyrics (they are in Japanese) but I think it's lovely.
Tunjum – Deidades Del Inframundo  (Dunkelheit Produktionen)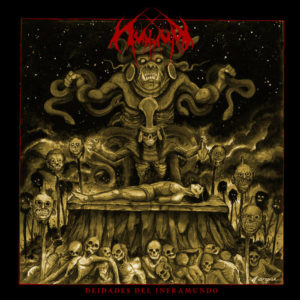 Back in August when it was released, I didn't really expect this dusty, gloomy, antediluvian Peruvian death metal album to be in this kind of list, but it stayed with me.
It's the whole package; there's something about the crude, hewn-from-rock quality of the monolithic riffs, the majestically rust-encrusted bass tone and frontwoman/drummer Kultarr's brutal roar, plus the perfectly apt artwork that makes it satisfying long after many 'better' albums have worn out their welcome.
Phantoms v Fire – Swim (Hypersoma Records)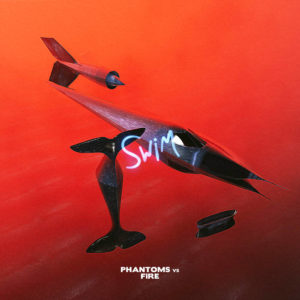 I wrote about this at length here, so will try not to repeat myself. I first heard Swim back in January and am still listening to it in December. Slightly woozy electronica, often with a lo-fi Ryuichi Sakamoto-meets-Vangelis feel, it's 'retro' without being nostalgic, full of wistful, poignant atmospheres and familiar-but-elusive tunes that feel half-remember from childhood. I really love it; in fact if I had to choose (but I don't) this might be my favourite album of the year.
There's an extended version of Swim which I was initially slightly dismissive of (hate it when people mess with albums I think are perfect already), but actually it's the version I listen to now.
Slidhr – The Futile Fires Of Man (Ván Records)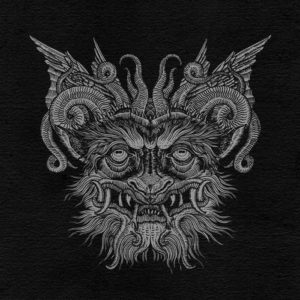 There was lots of good, but not lots of great black metal around in 2018, but the spirit-sapping second album by Ireland/Iceland's Slidhr was one of the great ones.
Best heard as a whole, the album is a relentless blast through furious, cavernous darkness, melodic enough to to be memorable and affecting, but with a distinctive, bitter taste that doesn't exactly leave one wanting more; an odd recommendation but there it is.
and now for 2019…