It's fair to say the past week or so of my listening (and writing) has been derailed somewhat by the passing of David Bowie. There's been (and is) so much online about the mawkishness/validity of feeling bereaved over the death of Bowie/famous people in general and there's no need to add to that.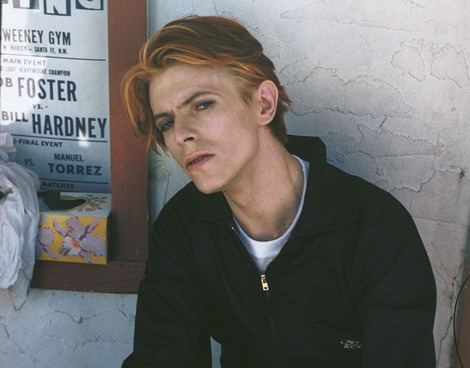 All I can say is I used to go on about Bowie almost as much as I do now, and, true to my obituary elsewhere on this site, whatever my mood since his passing, one or another of his songs has suited it perfectly.
Listening to Bowie now is inevitably sadder than it used to be. His work has always been notable for its artificial quality, the adoption of various personae etc, but, unless you don't believe in being emotionally engaged/moved by works of fiction there's no contradiction in being affected by his apparently non-personal songs, especially given his brilliantly written lyrics. Anyway, here's the playlist for today and the past week or so…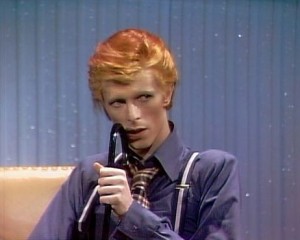 The Gouster Sessions 1974 (fragment) – This is so frustrating, tantalising and great; the song fragments; Shilling the Rubes, I Am A Lazer, After Today and the rough version of Young Americans come from what is currently my favourite Bowie period and the recording has just a little more grit than the finished album. Bowie and his band sound on top form and the bits of studio banter sound amazingly relaxed and fun given Bowie's apparent drug intake and exhaustion during that time. I wish the full sessions would turn up and be released.
We Are The Dead (from Diamond Dogs, 1974) – Not morbid humour on my part. I've loved this song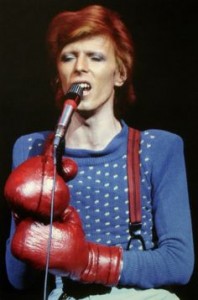 (and Diamond Dogs in general) for years (its only fairly recently been supplanted as my favourite Bowie album by Young Americans) and I'm not sure that he ever sang a song better than this. The part in the first verse where he sings 'I looked at you and wondered if you saw things my way' over the ominous churchy organ part (so to speak) is to me one of the greatest moments in all Bowie-dom. Hugely atmospheric, perfectly articulated and chilling/moving/ominous. For years I thought the chorus (or semi-lack thereof) let the song down, but I'm not so sure now.
Big Brother (from Diamond Dogs, 1974) – Surely one of the most dodgy and creepy anthemic songs ever written, Bowie sings it like he really does want someone to fool us/shame us etc.  What a great chorus, when he finally hits the high 'oooh's (no less lame way of putting it) in the last choruses it becomes uplifting like stadium music is supposed to be; even if the stadium he seems to be evoking is in Nuremberg.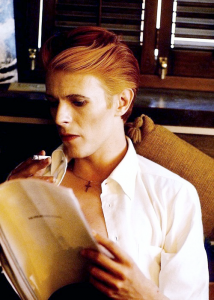 Word on a Wing (from Station to Station, 1976) – Speaking of ideologically dubious Bowie material, Station to Station must be one of the creepiest albums ever recorded by a mainstream pop artist; not least because its melange of decadent European culture, emotional withdrawal and exhaustion and overtones of religious and magical yearning are imbued with a dark romanticism. Word on a Wing is just beautiful and weary though.
Sound & Vision (from Low 1977) Bowie at his most withdrawn and sombre still managed to be musically adventurous as well as writing a bona fide catchy pop song; not many people do that.
The Buddha of Suburbia (from the Buddha of Suburbia soundtrack, 1995) – On the whole, Bowie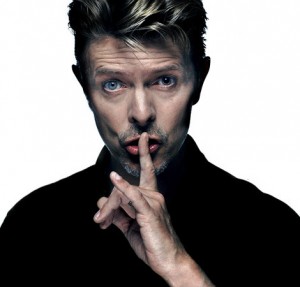 seems not to have been (in his music at least, but see below) an especially nostalgic person. But writing the music for the TV adaptation of Hanif Kureishi's 70's-set drama allowed him to look at his early work as others saw it, and this breezy yet yearning song is extremely moving, if you're me.
Drive In Saturday (from Aladdin Sane, 1973) – Despite what I just wrote above, Bowie's early work is often nostalgic, but not so much for his own past as for the recent past as seen from the future; the retro-futurism of songs like The Prettiest Star, Drive In Saturday  was similar to the '50s in space' atmosphere projected by early Roxy Music and seems to have been the raison d'etre for the covers album Pin Ups (1973). Drive In Saturday has a really nice tune.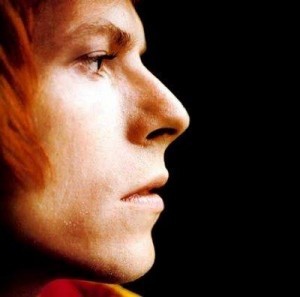 Lady Stardust (from Ziggy Stardust & the Spiders from Mars, 1972) – A beautiful, brilliantly produced and performed song that exemplifies everything glam-era Bowie stood for; sexy, glamorous, gender-ambiguous and an immaculate pop song too. Sigh.