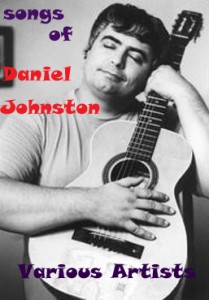 Due to his highly idiosyncratic, sometimes unnerving style and often rough and sometimes non-existent production values, many people prefer to hear the songs of the great Daniel Johnston performed by others; they are wrong – but there are many great covers of his work. The following selection is not comprehensive but all of these are definitely worth hearing…
1. M Ward: To Go Home (from Post War, 2006)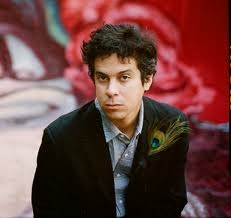 Guitarist/Singer M. Ward (of She & Him, Monsters of Folk etc) recorded a superb version of Daniel Johnston's 'Story of An Artist' for The Late Great Daniel Johnston, but this is even better; one of the best songs from arguably Johnston's best album, The What of Whom, this version rocks without losing any of the complicated but intense feeling of the original.
2. Beck: True Love Will Find You In The End (Discovered Covered – the Late Great Daniel Johnston)

Perhaps DJ's most covered song, nobody quite captures the hopeful desolation of the original recording, but Beck's version gives the song a mournful Neil Young-esque acoustic guitar & harmonica treatment (slightly reminiscent of the great 'Out on the Weekend') and makes up in authority what it lacks in fragility.
3. Camilo Kraxberger: I'm Gonna Buy Me A Car (Hola che, como andas- Homenaje Argentino a Daniel Jonhston)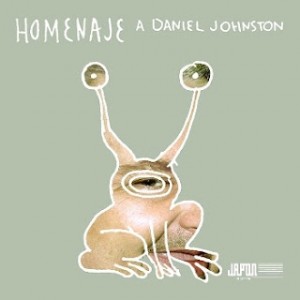 The Argentinian (I presume) anthology Hola che, como andas- Homenaje Argentino a Daniel Jonhston contains many versions of songs that are even more ramshackle than the home-recorded originals, but there are some gems here too. Singer/songwriter Camilo Kraxberger sounds almost as fragile as Johnston himself on this great, non-amateurish recording. Less melancholy than the original, but much creepier and with excellent use of sampled car salesmen.
4. Lumberob – Honey I Sure Miss You (I Killed The Monster; 21 Artists Performing the Songs of Daniel Johnston)

This wonderful version seems to be exactly  Daniel Johnston was aiming for on his own extremely affecting but slightly scratchy and wobbly original recording. Sometimes a smooth professional approach tends to bland out some of the original feeling, but here it is sophisticated without being too mainstream and works perfectly.
5. Drowning Your Mother: Mask (listen here)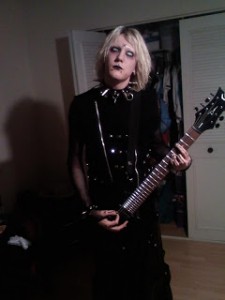 This slightly basic cover takes the obsessive, morbid aspect of the song and makes it the whole point: it's droning, deeply unhappy and great.
6. BMX Bandits: Do You Really Love Me? (from Star Wars)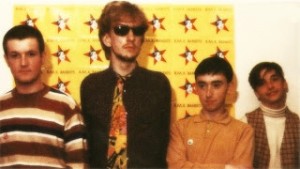 As a songwriter and performer Duglas Stewart has the same kind of vulnerability (if less desperate on the whole) as Daniel Johnston, and the BMX Bandits are the perfect band to cover this very Beatles-eque song, retaining the feeling completely while giving the sound of a real band (although in fact the version on DJ's Artistic Vice (1990) is also pretty much professional and polished.
7. Eels: Living Life (Discovered Covered – the Late Great Daniel Johnston)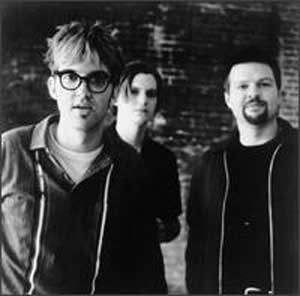 This quietly powerful version of a somewhat manic original is based to some degree on Kathy McCarty's also-great version of the song. Mark E gives a suitably world-weary quality to the optimistically dissatisfied lyric and the whole thing is beautiful and over far too quickly.
8. Kathy McCarty – Like A Monkey in A Zoo (Dead Dog's Eyeball)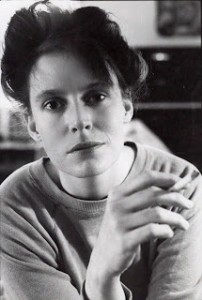 There are lots of good covers of this (Teenage Fanclub & Jad Fair's would be the best if Jad could sing in tune), probably one of Daniel Johnston's most accomplished early songs as well as one of his saddest. Kathy McCarty gives it a seemingly inappropriate jauntiness but somehow it works.
9. Virginia Verstraeten – Lousy Weekend (Hola che, como andas- Homenaje Argentino a Daniel Johnston ) – also a nice video)

Another (again, I think) Argentinian singer and a lovely weary version of this satisfyingly bitter song.
10. Karen O & the Kids – Worried Shoes (Where the Wild Things Are soundtrack)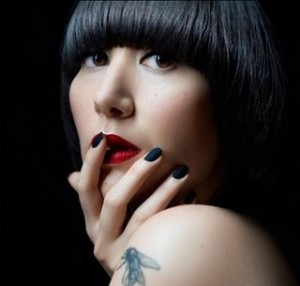 The delicate, mournful piano and xylophone(?) makes this one of the prettiest DJ covers. Karen O is always a great singer and she makes the most of one of Johnston's saddest lyrics on this perfect version of an always-great song.
11. Guster : The Sun Shines Down On Me (Discovered Covered – the Late Great Daniel Johnston)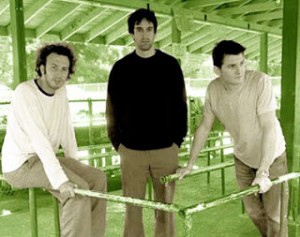 This song has one of DJ's most Beatles-esque melodies and matter-of-fact but poetic lyrics and Boston band Guster do it justice with a great, wistful performance.
12. Eddie Vedder:  Walking The Cow (various live versions, here's a nice one)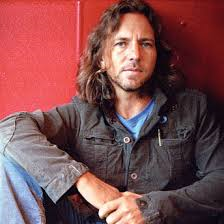 It would be nice if Eddie Vedder would record a studio version of this (he may have, I am pretty ignorant about Mr Vedder and his works). Whereas most covers of this classic song (Kathy McCarty's is a very good example) more or less follow the tempo of the original (the same pounding rhythm as a lot of DJ's chord organ-era songs), this version is slowed down without losing the atmosphere, fragility or meaning of the song. Plus he sings it very nicely.
13. The Pastels: Speeding Motorcycle (single, 1990)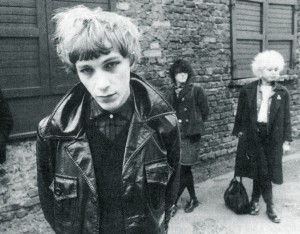 Speeding Motorcycle is, though undoubtedly one of the great Daniel Johnston songs, a difficult one to cover; so much of its effect comes from the original, deeply unhappy performance. Somewhat oddly, The Pastels make it into a very 1990 dance-pop song. It works though, although Yo La Tengo's version is kind of better on reflection.
14. AKA Lurholm: Fish (Apskaft tribute to Daniel Johnston, 2011)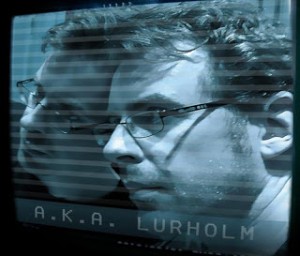 One of my favourite DJ covers, AKA Lurholm unexpectedly turns DJ's rueful, extremely self-aware semi-love song into a convincing up-tempo ska tune, adding a cheery quality while while not losing the feel or atmosphere of the original: who'd have thought?
15. Uni and her Ukelele – Silly Love (2010)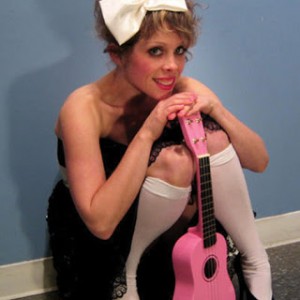 This perfect, assured cover has all of the emotional power of Johnston's various versions, but is a little less wobbly. As beautiful as Uni's ukulele is pink.
16. Indigo Morgan – Like a Monkey in a Zoo (2010)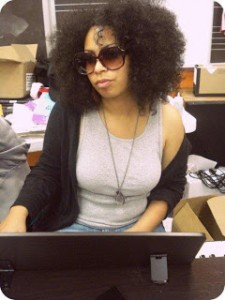 This is remarkable not just for being a superb version of this wonderful song, but also because Indigo Morgan manages to be kinds country without automatically being unbearable. Nice guitar playing too.
17. Thistle – Love Not Dead (from The Late Great Daniel Johnston – Discovered Covered)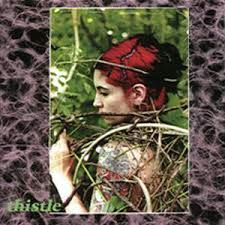 Very similar to the original but with a girl singer: i.e. great.
18. Young Statues – Silly Love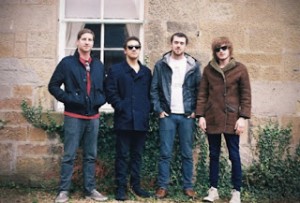 Another very nice version of one of Daniel Johnston's most affecting songs, this time by New Jersey-based indie band Young Statues. Although there are several great versions of this by Johnston himself (the Live at SXSW and Fun versions especially) I'm not sure that he has ever recorded the definitive one yet.
19. Aaron Robinson – Peek a Boo (2009)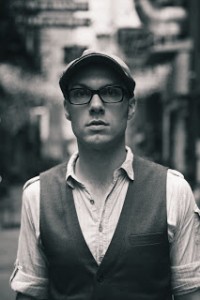 One of the real hidden gems on this list. Peek a Boo is probably one of Daniel Johnston's most accomplished early songs and Aaron Robinson gives it the kind of professional, but still emotional, recording that it deserves. It seems strange that a song so specific to one individual ("I painted a bar and I never got paid…") could be so successfully covered by another singer, but that's always been one of the great things about music, hasn't it?
20. Joy Zipper – Held the Hand (I Killed The Monster; 21 Artists Performing the Songs of Daniel Johnston)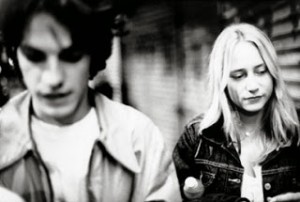 Baleful but calm and strangely 'nice' (but still very creepy) version of this supremely creepy song.
21. Pear Shape – Walking the Cow (2013)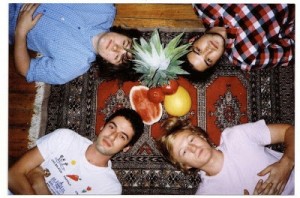 Another nice version of the oft-covered classic, this time by Australian indie band Pear Shape, this one is wistfully happy and summery and has a nice, cheap video too.