Last year, I ended up writing multiple 'releases of the year' lists because I kept forgetting great things and having to add more posts to include them. I feel like keeping it (relatively) concise this year but will probably end up doing the same again.
Anyway, I thought I'd group things differently this time, so here are a few (non-exhaustive) groups of things that all fall into my 'releases of the year'. They aren't in any order of preference aside from the 'release of the year' itself, which will come last of all. I use the term 'releases' because, although it sounds far less good than 'albums of the year', I am including all sorts of releases. There aren't really any rules (aside from year of release, obviously) because why would I make any? And so…
Hellos of the Year (new artists/debut releases)
All years are probably good for new artists and 2016 was no exception
Kib Elektra – Blemishes (Bezirk Tapes)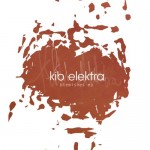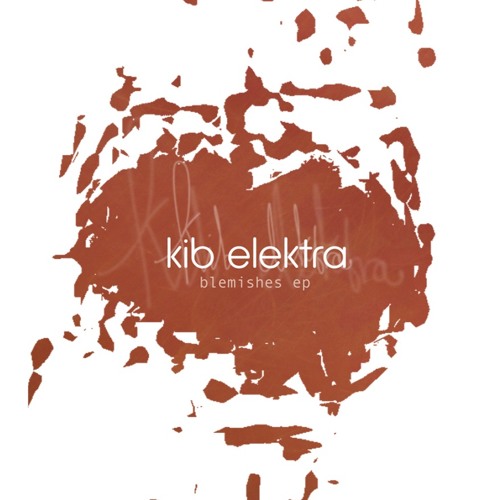 I've written about Abi Bailey's Kib Elektra at length here as well as reviewing the EP for Echoes and Dust so will keep this brief. Kib Elektra's debut is a brilliantly orchestrated collection of contrasting textures and sounds, organic, electronic,earthly and celestial; and the songs are great.
ThrOes – This Viper Womb (Aesthetic Death)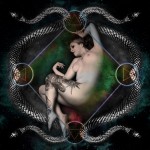 An impressive debut in every way, This Viper Womb is remarkable for the balance between precise detail and overall effect; it's an emotionally involving, musically intense journey – brutal but subtle, extreme metal that doesn't fit easily into any pigeonhole.
Naia Izumi – various releases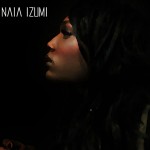 Guitarist/singer/composer/etc Naia Izumi has released a series of fantastic and wide ranging EPs throughout 2016. Her style is not easy to define, but it incorporates elements of math rock, R'n'B, blues, ambient music… Lots of things, but all done with feeling and amazing instrumental skill – listen here
Zeal & Ardor – Devil Is Fine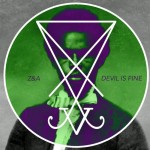 Sometimes classified as black metal but really a kind of blackened blues, Zeal & Ardor's music has deep, but varied roots and a spooky atmosphere all of its own. Listen here
Debz – Extended Play (Choice Records)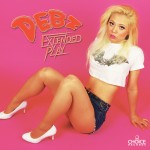 Again, I've written about this elsewhere, but this EP is a refreshing and messy mix of grungy pop, punk and peculiarity.
Candelabrum – Necrotelepathy (Altare Productions)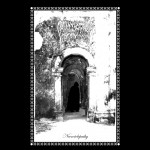 Unhinged but hugely ambitious Portuguese black metal, Necrotelepathy is a true symphony (while not being remotely 'symphonic') of rusty, shrill, clanging and nasty black metal that lasts for a long time (two songs, 33 minutes) but has a strangely cleansing effect on the ears.
Dia – Tiny Ocean (Manimal Records)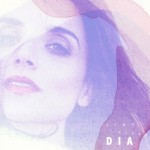 A lovely EP of shoegaze-infused baroque pop, or something like that. I wrote about it here and you can check out Dia here. Hopefully lots more to come.
New-old Releases of the Year
Many, many great reissues this year, these were ones worthy of attention:
Uriah Heep – …Very 'Eavy …Very 'Umble (deluxe edition, BMG records)
I've written about this at length elsewhere, but in short – one of the great (and not as respected as it should be) heavy rock albums of the 1970s, remastered, repackaged and with another disc with a whole new, previously unreleased version of the album, great sleevenotes etc etc etc. The reissue of the almost-as-epic Salisbury is just as great. If the (presumably forthcoming) Look At Yourself and Demons and Wizards maintain the quality, 2017 already has something going for it.
Thus Defiled – An Unhallowed Legacy (Shadowflame Productions)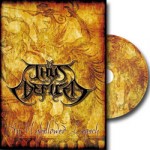 Not quite as lavish than the Uriah Heep reissues (Shadowflame's budget presumably somewhat less than BMG's), but just as iconic; two classic turn-of-the-millennium releases from UK black metal overlords Thus Defiled, packaged nicely, sounding fantastic: classic stuff.
David Bowie – Who Can I Be Now? (1974-1976) (Parlophone)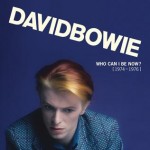 I can only dream of having the vinyl version, but whatever the packaging, this is Bowie's best (i.e. my favourite) period, treated with respect and sounding perfect. I just wish the missing Gouster songs were there.
Established artists, latest Releases of the Year
  In no order…
Iggy Pop/Tarwater/Alva Noto – Leaves of Grass (Morr Music)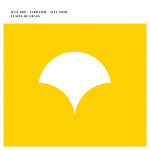 A criminally overlooked record, perhaps because of Iggy's great but more conventional Post-Pop Depression, Leaves of Grass is an EP of readings from Whitman's book of the same name, with atmospheric electronic backing. Iggy proves himself an unexpectedly, but on reflection not surprisingly brilliant interpreter of Whitman's poetry. I wrote more and better about it here
Wardruna – Runaljod – Ragnarok (By Norse)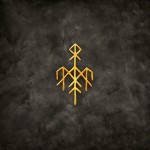 Not so much a recreation of the lost music of the viking age as an imagining of it through immersion in the culture, literature and instruments of the era, as well as in the natural landscapes of Scandinavia, Kvitrafn's latest album is harder to define than it is to feel. The atmosphere is primal and traditional, while not really following any musical traditions; sonically Runaljod – Ragnarok is as much an archaic, organic version of an Eno or Vangelis record as it is 'folk music', but somehow the authenticity of Wardruna's vision and passion makes it feel like a window into a living past.
Egor Grushin – Once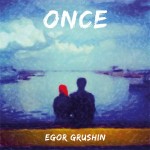 Once made a big impact on me partly because of the deeply worrying socio-political context in which it was released (my review of this album for Echoes and Dust goes on about it), but months later, its graceful, logical beauty is still deeply soothing.
SubRosa – For This We Fought The Battle of Ages (Profound Lore)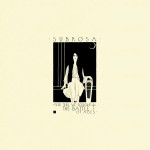 Inspired by Yevgeny Zamyatin's classic 1921 dystopian novel We, SubRosa's themes of freedom and control couldn't be more prescient, and the album is suitably challenging, aggressive and epic. By far their greatest album to date.
end of part one…
next: more releases of the year, including the Goodbyes of the Year