Along with some tragic deaths, abysmal weather and so forth, 2016 began with lots of good stuff, some of it inevitably acquired at christmas, like for instance…
FREZNO by Tony Stamolis (Process Books, 2008)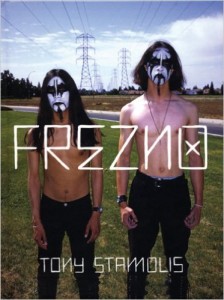 Frezno is great partly because photographer Tony Stamolis' hometown Fresno is, or appears to be, pretty much anywhere. The great cities of the world have their special charm and character, their iconic structures and buildings, their famous associations. Fresno has wasteland, litter, housing projects, car parks, people, stuff. Most of us see this kind of stuff every day, but mostly we don't really notice it. Tony Stamolis not only notices it, but records it. His eye for significant detail is unerring; this isn't an accumulation of lowlife sleaze and slum glamour, it's life as it is it is lived by people everywhere, the poetry of unglamorous everyday-ness; which was good enough for James Joyce after all.
Conny Ochs – Future Fables (Exile on Mainstream)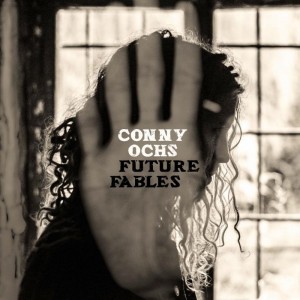 This is one of those surprisingly rare albums that is really all about the songs. Conny Ochs has worked in a variety of alt-rock and Americana-ish styles, but here style takes second place to classic, simple songwriting; catchy tunes with guitars/bass/drums that are the perfect vehicle for Ochs' expressive voice and thoughtful lyrics. Not in the style of anyone, but if you like Elliott Smith or early Neil Young, check this out.
Charles Burns – Sugar Skull (Jonathan Cape, 2014)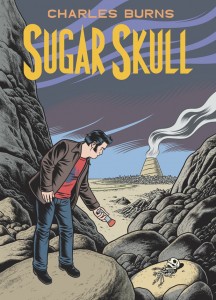 Charles Burns ends his utterly grotesque but beautifully drawn three part graphic novel with a typically enigmatic, but thankfully satisfying final part. The story is virtually impossible to summarise, but feels like an (autobiographical?) adolescent-becomes-adult rights of passage story told as a dream narrative by William Burroughs and HP Lovecraft and illustrated by Herge. The hard-edged drawing style and psychological horror makes for an uneasy but gripping mixture and if the trilogy is in the end less emotionally disturbing than Burns' oddly anguished The Black Hole, it's more readable and probably his most artistically accomplished work to date.
Richie Hawtin – From My Mind To Yours (Plus 8)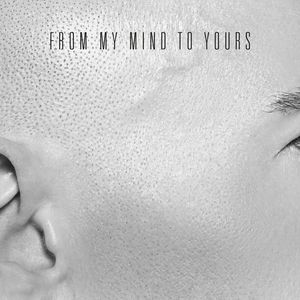 Richie Hawtin returns, laden down with honorary doctorates, to demonstrate that techno, reduced to beeps, beats and peculiar noises, can be as expressive and unique as any music can in the hands of a master. Pristine sound, nocturnal atmospheres and abrasive textures make this a classic of headphones techno, although you probably can dance to it, if that's your thing.
States of Decay – Daniel Barter & Daniel Marbaix (Carpet Bombing Culture, 2013)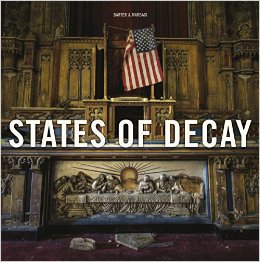 Carpet Bombing Culture's series of beautifully produced books on Urban Exploration and abandonment goes to the USA with this stunning collection of photographs of mysteriously abandoned and neglected theatres, railway stations, churches, industrial sites and hotels, captured in all their haunting, haunted beauty. As with most Urbex books, it's the strange mix of nostalgia, sadness and disbelief that makes this so special.
Abbath – Abbath (Season of Mist)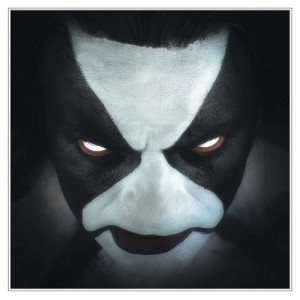 There was every reason to expect something like a repeat of Abbath's solo project I, whose Between Two Worlds (2006) was a good, fun metal album with some great moments. But the former Immortal frontman significantly upped the ante with this powerful (but still fun) collection of black-tinged metal anthems that proved that whoever won the name and wrote the lyrics, the spirit of Immortal resided in the man who gave it one of the most distinctive voices and faces in metal. Appropriately triumphant.
There's definitely more; but this will do for now 🙂