Currently working on several more substantial articles, but in the meantime, here's what I've been listening to in the last little while; which quite a lot of actually new music, as it turns out…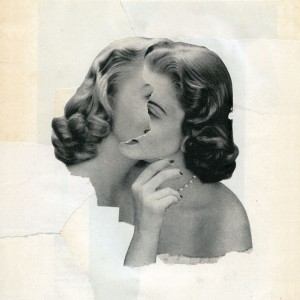 Julia Kent – Asperities (The Leaf Label, 2015) – a beautiful album of experimental cello music I like so much that I was moved to actual pay money for the vinyl version.
Bathsheba – Servus (Svart Records, 2017) – the forthcoming album from Bathsheba impressed me a lot; 'atmospheric occult doom' is something I'm actually a bit weary of, but the songs are great and singer Michelle Nocon has a Patti Smith-like authority that makes it all very compelling.
Code – Lost Signal (Agonia Records, 2017) – I thought this EP of re-recordings (plus one new song) would be a waste of time, but no; really good in fact.
Nick Mazzarella Trio – Ultraviolet (International Anthem, 2015) – the apparent contradiction of free, expressive jazz welded into tightly controlled compositions turns out to be a recipe for vibrant, gripping music.
Ashen Spire – Speak Not Of The Laudanum Quandary (code666, 2017) – I have to admit the thought of melodramatic, A Forest of Stars-like artifice welded to doomy and atmospheric extreme metal is not something that always fills me with joy – but Ashenspire are more peculiar and less pantomimic in their theatricality than I expected, and the title song is one of several hugely effective compositions here. An acquired taste, as I assume it's supposed to be, but one worth acquiring.
Bruno Sanfilippo – Piano Textures 4 (2016) – beautifully evocative, modern minimalist piano pieces 
David Bowie – Hunky Dory (RCA, 1971) – This was my favourite Bowie album (actually, my favourite album) for years, but I hadn't listened to it for ages. Being impressionable, the fact that a bunch of music critics voted it his greatest work sent me back to it again. I don't agree, but I see why they think so; Bowie at his most accessible and (relatively) least artificial.
Julie's Haircut – Invocation And Ritual Dance Of My Demon Twin (Rocket Recordings, 2017) – hypnotic, psychedelic-occult-krautrock that is mesmerising without being boring.
Cryfemal – D6s6nti6rro (Osmose Productions, 2016) Even though I wrote about how much I like Cryfemal here aeons ago,  I actually didn't notice when they/he (Cryfemal is still just 'Ebola') released this album. It's great – in theory nothing-special, bog-standard black metal, in reality that, only made fantastic by Ebola's way with a tune.
Nicole Sabouné – Miman (Century Media, 2017) – not 100% made my mind up about this, but when in the mood for langorous, Dead Can Dance-influenced baroque gothic pop, it's definitely pretty effective.
Uriah Heep – Sonic Origami (Eagle Records, 1998) – what could be less promising than an album by 70s rock dinosaurs, struggling to find their place in the post-grunge landscape of the 90s? And yet the mighty Heep rose to whatever occasion there was with warmth, grace and some understated rock tunes that still sound very nice indeed.
Juliana Hatfield – Hey Babe (Mammoth, 1992) – still in the 90s, this alternative rock gem is a bit overlooked these days, but it still sounds great to me.
The Veldt – In A Quiet Room (Leonard Skully Records, 2017) – my dubiousness about the current shoegaze revival almost made me overlook this great band, but I'm glad I listened;on paper their music is such a peculiar mix (experimental shoegaze + soul etc) but in fact it just sounds natural and right.
Tom Waits – The Heart of Saturday Night (Asylum, 1974) – to me, this is the album where he first found his true voice and, if not quite as great as Nighthawks at the Diner, it's still a collection of great songs.
Claire Waldoff – Die Berliner Pflanze (Berliner Musikinder, 2001) – I've been fascinated by the art and culture of the Weimar Republic for years* (just as well; seems like that's the kind of period we're living in now) and Claire Waldoff's music from that period (early 30s mostly) is incredibly evocative and moving, and a bit silly. Plus, I love her voice and I am one of the few people I have come across who thinks German is a beautiful-sounding language, so that's a bonus.
Tenebrae In Perpetuum – La Genesi: 2001-2002 (Ordo MCM, 2017) – I'm a sucker for Italian black metal (the most underrated black metal scene in the world, mostly) and this reissue of the early works of Tenebrae In Perpetuum captures the band at their most atmospheric and unhinged.
Kathy McCarty – Dead Dog's Eyeball – Songs of Daniel Johnston (Bar/None Records, 1994) – Kathy McCarty did a lot to make Daniel Johnston's songs palatable to people who don't like the lo-fi home-recordedness of his early work (or his voice, for that matter) and this is still a great album in its own right.
Queen – The Miracle (Capitol, 1989) – an oddity for me, I really don't like Queen much after Hot Space but I bought this for 50p in a charity shop and so have listened to it a few times. It's not great, but I like the title song and a few other bits & pieces; Freddie's voice is always nice to hear.
and that will do for now!
re. The Weimar Republic & its culture, there's a great article about the photographer Marianne Breslauer here